Butterfly

Details

Type
Flying Bug
Health
2
Biome Spawns
Daytime

Plains, Forest, ForestHills, Jungle, JungleHills and ExtremeHills

Rarity
Common
Drops
Seeds
Breedable
No
Tameable
No
Custom Sounds
No
Species
2
2Butterflies are passive creatures that fly around randomly in the lands of Minecraft. They are attracted by flowers and will fly around them when close. This is a good example of a creature that is purely there for the addition of atmosphere to the game. Butterflies can't be hit by anything but a shovel (because of their surface) like any other bug.
In the 2.0 version, there are a lot of species, and you can make custom ones, and set where they spawn. In pre 2.0 versions, when a Butterfly spawned in the Jungle it would become a Blue Morpho Butterfly, which had a different texture.
They are improved drastically in AtmosMobs 2.0, and will be one of the first 3 mobs in the first build.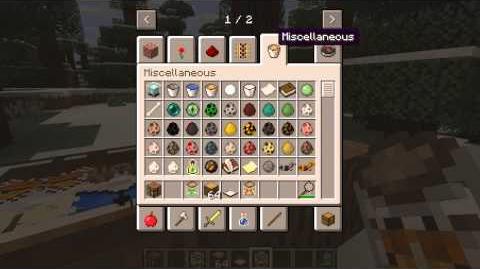 Ad blocker interference detected!
Wikia is a free-to-use site that makes money from advertising. We have a modified experience for viewers using ad blockers

Wikia is not accessible if you've made further modifications. Remove the custom ad blocker rule(s) and the page will load as expected.